Please consider donating to Ann Arbor TU on a  yearly 
or monthly basis to support our conservation and education programs. Thank You!
​​

2018-2019 

Activities Calendar
Member meetings will continue to be held at Weber's Inn on Jackson Blvd. in the Ann Arbor Room at the back of the main entrance level dining room.  Doors open at 5:30 for friends, food, and drink, and the monthly program begins at 7:00.
September 11 - Legacy Land Conservancy, Diane Dupuis, Development Director, and Remy Long, Land Protection Specialist. How the Conservancy works to help ensure fly fishers continued success.  Click here for more......
October 9 - Patrick Ertel, of the DNR  in Grayling, will present the Biology of Rivers. Don't miss this one!


November 13 - Capt. Devon Carr,  H2O Charters; West Michigan Rivers Customized Trips on the Fly!!


Day Change!  Monday, December 10 - Holiday Party and Swap Meet at Webers Inn.
​

January 8 - John Gouker Guide;  D-Loop Outfitters of Wellston; Fishing the Big and Little Manistee, Pine, PM, and Bear Creek for your favorite cold or warm water species. Specializes in walk-in trips.


February 12 - Member Movie Night, a night to remember!


March 12 - Mill Creek Update: "Where are we on our 6 year project". Bill Phillips, Jeff Braunscheidel, MDNR Fisheries Division; Kristen Thomas, MITU; Steve Zawistowski, AATU

TUESDAY April 23 - Annual Conservation Banquet at Barton Hills Country Club


May 14 - TBD This meeting will be a replacement for the former "Bamboo and Brats" meeting - still working out details with the probable location, Webers.
Meeting Location: 

Weber's Inn
The Ann Arbor Chapter of Trout Unlimited welcomes anyone who has an interest in cold water conservation efforts, meeting others with similar interests, and learning more about trout and other angling opportunities in the AATU area and beyond while investing in habitat management that will benefit future generations.  Please join us at monthly meetings between September and May with guest speakers talking about conservation issues and angling opportunities.  Click on the Meeting tab for our newest schedule.  Our success in conserving, protecting and enhancing coldwater fisheries and their watersheds depends on the active participation of people like you.
Book Titles
The Fireside Book of Fishing Stories – Raymond Camp
The Longest Silence - Tom McGuane
Complete Book of Freshwater Fishing – Parsons
How the Experts Catch Trophy Fish – Ulrich
Pro Fly Tying, Spinning and Tackle Making – Herter...

Mill Creek Fishing Survey

If you have tried your hand at fishing in Mill Creek near Dexter we would sure like to hear about your experience.  Please fill out form and tell us about it. This vital information will be submitted to the DNR for their continued suport of our fishery.
MITU Executive Director Bryan Burroughs
In a February 26 e-mail to the MITU Council, Executive Director Bryan Burroughs called attention to a proposed Michigan bill, as follows:


"House Bill 5638 was introduced last week.  It would undermine the state's large quantity water withdrawal statute and assessment programs.  This is the most directly dangerous bill I have seen for coldwater fisheries, in some time. I'll be working up an action alert for our TU members during today, and hope with help from Ron, to get that out sometime today.   Until then, here is a link to an article that got posted last night. 


This is an issue your AATU board will continue to monitor, and any comments or questions will be welcome.

NEW:

Public Access map to Mill Creek
The first  release  of this guide will be for sale at the 2018 Mill Creek  Trout Festival Contact Bill Phillips: 
greyghostbp@gmail.com
for more info.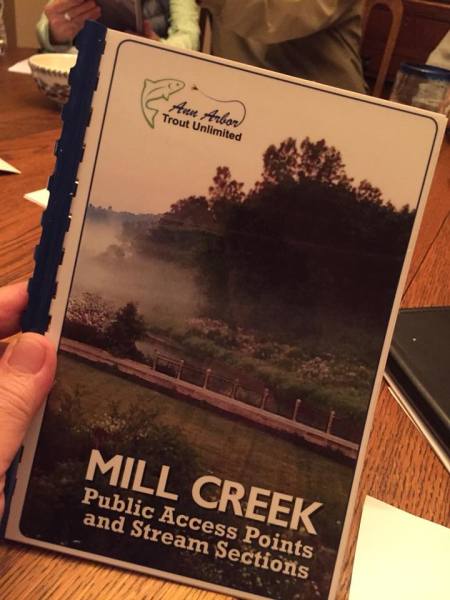 Sloan Preserve  Wading Station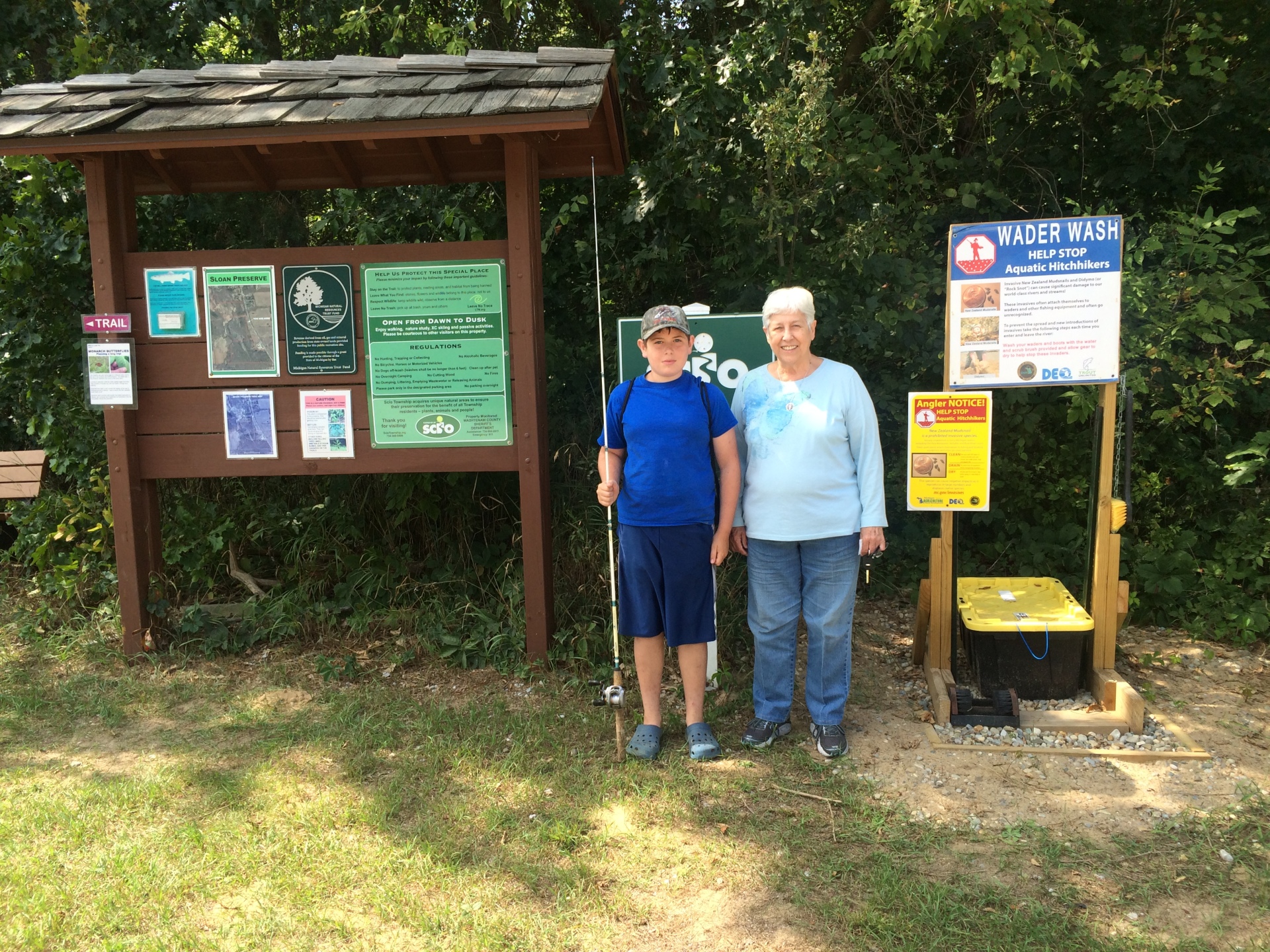 Want to Change Your TU Chapter?
When you join Trout Unlimted, you are then assigned to a specific chapter to attend meetings at or to volunteer your talents with. Sometimes, the chapter's meeting location that you are assigned to is much further away than a neighboring chapter.  Can you switch chapters?  The answer is "yes". 
An active TU member may change his/her chapter affiliation by: 
E-mailing:
TUmembership@tu.org
.  In your e-mail, include your name and address, and say that you wish to be assigned to
Chapter 127 – Ann Arbor. 
Or, you can change it by calling:
1-800-834-2419
and making the same request.
Fall Electro Shocking at Mill Creek